May 30, 2022
|
|
0 Comment
What is a Ghostwriter — And What Can They Do for You?
As I mentioned before, the best type of ghostwriting job you can pick up is writing eBooks for others. Companies have ebooks, coaches, authors, teachers, etc… There will be no shortage of work if you decide to focus on eBook ghostwriter jobs.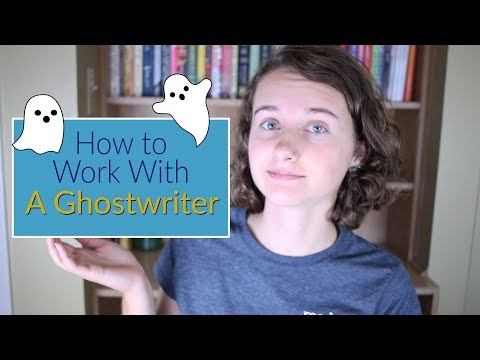 What is a Ghostwriter — And What Can They Do for You?
A ghostwriter is a professional hired to write something credited to someone else. From celebrity memoirs and speeches to query letters and blog posts, a ghostwriter can either complete an entire project solo or work collaboratively with the text's credited author. And, much like ghosts, these writers will avoid being discovered.
Ghostwriters are not to be confused with authors who choose to publish their work anonymously, authors who use pen names, or co-writer teams where both authors are credited. As the name implies, ghostwriters work away from the spotlight to bring other people's ideas to life.
If you've been struggling to write a book, a blog post, or anything else involving words, your solution might be to hire a ghostwriter — someone who has the writing chops to turn your book ideas into reality but who prefers to work in the shadows.
Ghostwriter Ethics 101
Let's contextualize these aspects with a specific example. Say that a lifelong birdwatcher wants to publish a birdwatcher's travel guide but struggles to organize their thoughts and stay on topic. To remedy this problem, they contract an experienced ghostwriter to help them communicate their knowledge.
In this case, the author intends to share their years of acquired wisdom with others — wisdom that the ghostwriter doesn't possess but which they can help put into words. And if readers receive well-researched and valuable information, they get what they paid for, and all can walk away with an easy conscience.
On the other hand, consider someone who wants to start a new business that they know next to nothing about and uses a book written by someone else to establish themselves as an "authority" and attract clients under these false pretenses. The "author's" intent here — to take advantage of readers by feigning expertise — is unethical.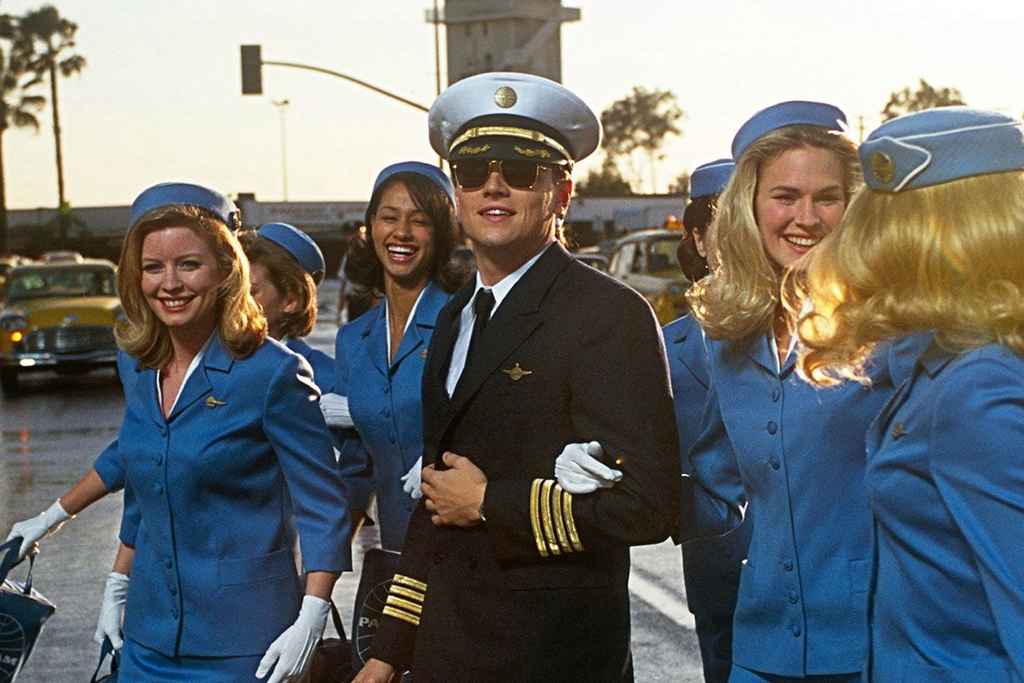 Catch Me If You Can's Frank Abagnale might have gotten away with it if he had a ghostwritten book to bolster his fake pilot credentials. (Image: DreamWorks Pictures)
Do ghostwriters mind not taking credit?
If your concern instead lies with the feelings of the ghostwriter, rest assured: contracted ghostwriters are perfectly content with their jobs. Ghostwriting collaborations are as rewarding for the ghostwriter as they are for the person hiring them, and they've helped countless people fulfill publishing goals they could previously only dream of.
Ghostwriters complete clients' assignments and are compensated fairly for their work — just like any other freelance writer. The fact that they don't receive public credit does not mean they are financially exploited.
In fact, they often make more money than other types of freelancers, and they get to work with all sorts of exciting clients, learning a lot of new things along the way. Many ghostwriters also publish under their own names, so ghostwriting doesn't deprive them of a credited writing career.
Hiring a ghostwriter is a perfectly reasonable choice if you have insights to share with the world but not the skills to translate them into words. As long as you're bringing the ingredients to the table, there's no harm in having someone else assemble them into an appetizing experience.
They bring other people's stories to the page
Ghostwriters bring other people's stories to the page in both fiction and nonfiction. With this expertise, they're particularly well suited for writing memoirs and other autobiographical texts. No one knows your life story better than you, but you may lack the know-how to tie it all together in a way that is easy to follow and that the average reader will appreciate. Enter the ghostwriter, who can synthesize all your memories and anecdotes into a moving autobiography or entertaining memoir, with a little distance from the topic!
The best-known iteration of this is the celebrity memoir, often commissioned by publishers who understand the appeal of a household name. For example, not-so-anonymous ghost J.R. Moehringer helped Phil Knight tell his story about how he founded Nike in Shoe Dog, and he's also been working with Prince Harry on his upcoming memoir.
But a ghostwritten memoir isn't solely the reserve of celebs — anyone who's lived a full and interesting life can benefit from a nonfiction ghostwriter, especially if you've always wanted to write a memoir but have never had the time.
Write a Book or Two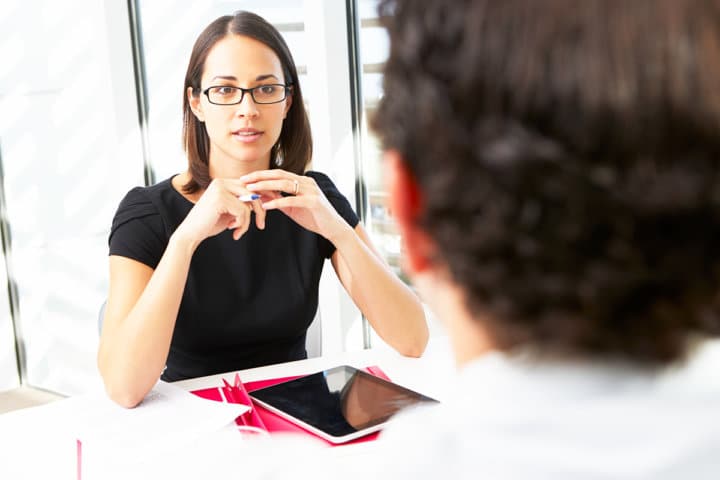 This skill is one of the hardest skill for many writers. Crafting your own voice as a freelance writer or as a blogger is important for the success of your business. But, if a big chunk of your service is going to be ghostwriting, then you need to be a chameleon and fluid with your writing.
My writing voice is very conversational for my blogs and a little less for my client pieces. If I decide to hire a ghostwriter for one of my blogs, I usually give them links to the type of writing I want.
As the ghostwriter, it's up to you to familiarize yourself to the project and person. Read their content, follow them on social media, read their books, join their email list and get to know that person as much as possible.
Take Donald Trump for example. He hired Tony Schwartz to ghostwrite 'The Art of the Deal'. Schrawtz did a phenomenal job writing that book for Trump and it made Trump look like an expert negotiator. But, by the look at of how President Trump handles negotiations, you can see that what Schwartz wrote in that book isn't reflective of the true qualities of his client.
I have not read the book and I don't know the history of Donald Trump. But from the Tweets and newspaper articles of Schwartz ousting Trump, I can see how this ghostwriting project wasn't authentic to the client's true voice.
Alternatives to Working with a Business Ghostwriter
1. Write it yourself
2. Use a "Done With You" service (book coaches)
This is somewhat similar to doing it yourself, except you're not totally on your own. In fact, a lot of ghostwriters will also be "book coaches" for a much lower fee, which essentially amounts to being a consulting editor on your book. This can be a good deal for many people who can afford some help, but not full ghostwriting services.
3. Use a "Done For You" service
Scribe : We created a structured interview process to turn an author's ideas into a book, and most importantly, it's in their words and their voice . Whereas ghostwriting is the words of another writer, this service puts your book in your words. We also do all the publishing and marketing, in addition to assisting in the writing.
(Full disclosure: this is my company, and yes, it competes directly with ghostwriters. I'm obviously biased, but the reason we started this company is because at its core, ghostwriting is a broken system, and we figured out a better way to solve the same problem that ghostwriting is trying to solve—namely, getting the ideas of an author into a book, without having to spend so much time doing it. We've done over 1,000 books in four years, so clearly this is meeting a need.)
Round Table Companies : I have not used them, but know a few people who have and they say good things. From what I understand, they are kind of in-between a book coach and a done for you service and can vary their service based on your needs.
Sources:
https://blog.reedsy.com/what-is-a-ghostwriter/
https://elnacain.com/blog/ghostwriter/
https://scribemedia.com/business-ghostwriting-guide/