July 19, 2022
|
|
0 Comment
16 Best Freelance Websites to Find Work in 2022
16 Best Freelance Websites to Find Work
1. Fiverr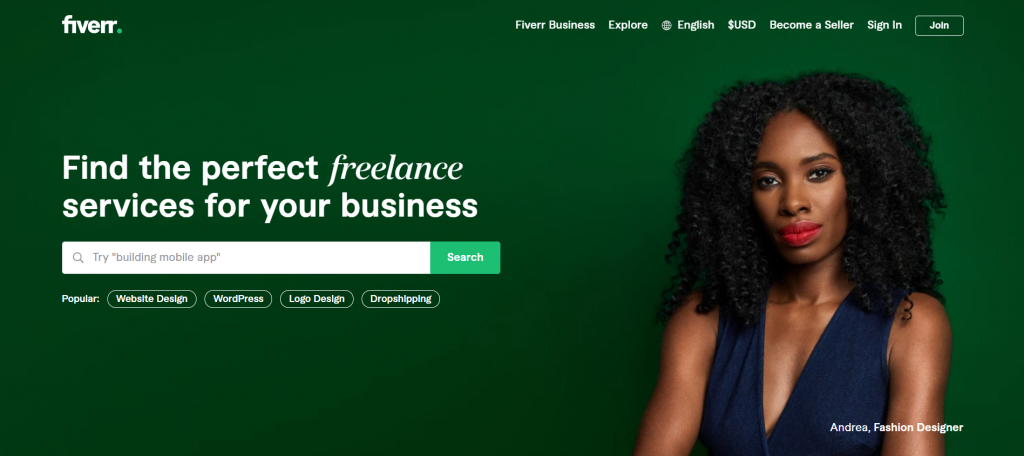 This freelance website provides a streamlined method for both freelancers and business owners to interact with one another. Note that on the website, freelancers are called sellers, their services – gigs, and business owners – buyers.
Whenever a buyer purchases a gig, the system automatically charges their account and puts the money on hold. The system will then take a commission fee and send freelancers 80% of the offered price.
Depending on each freelancer's seller level, it can take up to 14 days to withdraw their earnings. There are multiple options to withdraw the payments, such as debit card, PayPal, and wire transfer.
Sellers are guaranteed protected payments with an SSL certificate that protects billing and personal information. As well as around-the-clock customer support always ready to help.
2. Toptal
Toptal is a freelance website that connects highly qualified freelance industry experts with companies. Toptal has a broad range of freelancers, from web developers and web designers to finance consultants and product managers.
Applying to Toptal as a freelancer requires passing five steps of the screening process, from a comprehensive English evaluation to a project assessment. This process ensures only the top 3% make it to the platform.
After passing all of the steps, you'll have access to various job postings from top clients and companies, such as Motorola and Airbnb. However, failing the test will put your application process on hold for up to a few months.
Toptal has a dedicated service for time tracking and invoicing called TopTracker. With this service, freelancers will get the total price they offer and receive payments via Payoneer, Paypal, or direct local bank transfer.
3. Jooble
Jooble is a search engine for job vacancies and it aggregates from 140,000+ sources worldwide, including corporate websites, online job boards, freelancing platforms, social networks, and classifieds.
A significant advantage to using Jooble is that you don't have to check multiple online job boards and freelancing platforms, as it centralizes the process of finding freelance opportunities.
You don't have to create an account to find freelance jobs on Jooble. All you need to do is enter the keyword for the job you want into Jooble's search engine. Apply different filters such as salary range, work experience, and post date to help find your preferred job match.
Since Jooble is an aggregator, selecting a search result will redirect you to the source of the job vacancy. There, you will find more details about the job and how to apply for it.
4. Freelancer.com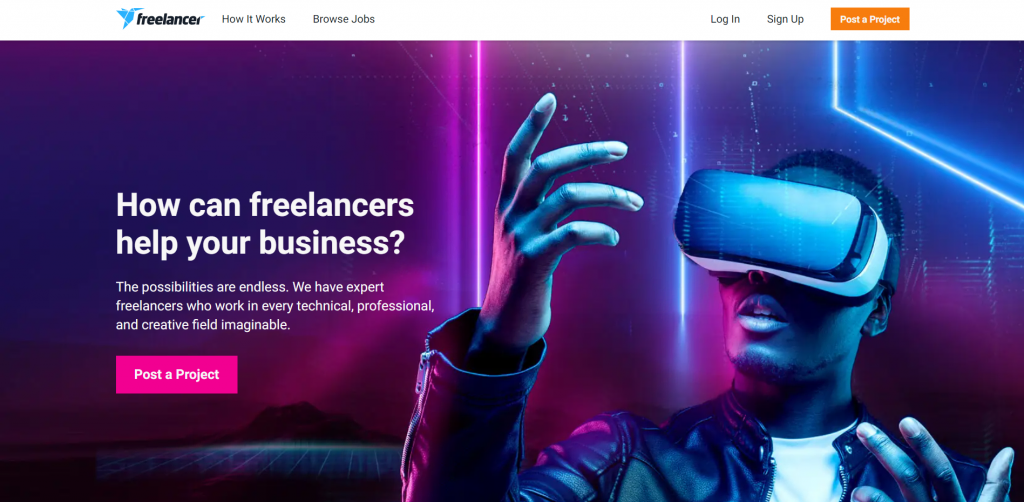 Freelancer.com is another freelance website where professionals and companies from around the world collaborate on various projects. Thanks to the wide range of expertise, clients can easily find an expert of any type.
You can sign up as a freelancer or business owner. Signing up as a freelancer will require you to fill out a short registration form. Provide detailed information, including your skills, educational background, and work experience.
In addition to projects, there are many contests, such as visual or design work. Freelancers can benefit from these contests by earning money along with reviews on their profiles.
Every freelancer will receive full payment after completing a job. However, the platform takes 10% of your total earnings for contests and fixed projects. Like most freelance sites, you can choose to use PayPal or wire transfer for withdrawal.
5. Upwork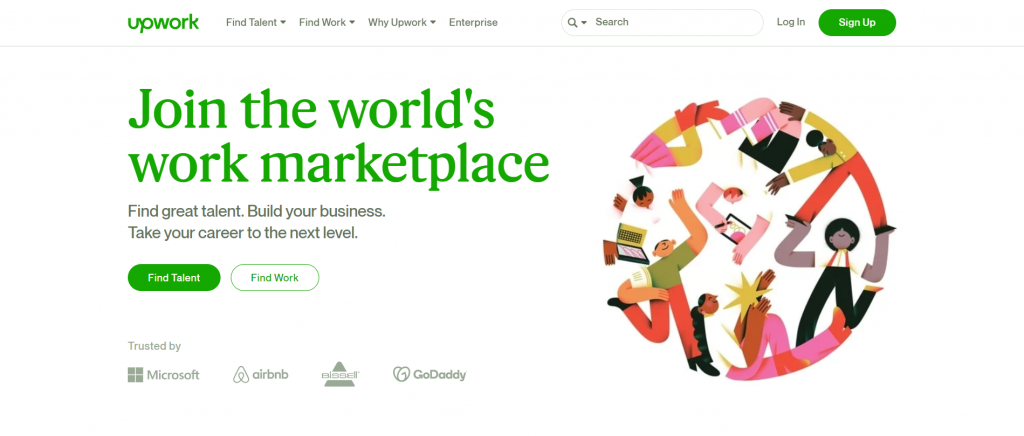 Clients and freelancers have multiple ways to connect – clients can choose to post a job and hire talent or buy a predefined service from the project catalog. Similarly, freelancers can access the job board and offer a service to sell.
To get started as a freelancer with Upwork, begin by creating a profile. Ensure it includes details about yourself, your expertise, and your work experience. Keep in mind that clients will decide whether you're qualified by scanning through your profile whenever you bid for jobs or pitch a project.
Upwork has a sliding scale, meaning the more you work, the less money you pay. For example, the commission fee starts from 20% for the first bill of $500 and gradually reduces as you receive more money.
Designhill

Designhill gives employers looking for freelance designers a few ways to find them. Employers can create a project contest to find creative freelancers and receive a variety of design entries to choose from. Or, they can find freelancers by seeking out specific services through a search box right at the top of the landing page.
Design contests are pretty polarizing. If you're someone who grumbles at crowdsourcing work on freelancing sites, we feel your pain. But not all design contests are a scam, and Designhill shows that they can be a legitimate enterprise if you're looking to win over new clients.
Designhill has a lot to offer whether you're a graphic designer, web designer, or pursuing other types of design. Designhill further courts their creatives by offering them the chance to design their own T-shirts, have them printed, and sell them in their online shop. This is a nice touch, giving freelance designers yet another way to get their work out there and to make some money off their artistry via a freelancing platform.
Codeable
Reasons to buy
Reasons to avoid
It's always tempting to turn to a skilled freelancer if you have specialist programming needs, and Codeable is the best choice if you need to hire a WordPress expert to sort out your websites and CMS systems.
The site's freelancers are all vetted before using the site, so you can be sure you're hiring someone capable, and it's very easy to start hiring. Companies can post any WordPress project on the site, from quick fixes to more complex projects, and the programmers on the site can handle everything from plugin and database work to complete migrations and site development.
Most of the site's projects receive quotes within 24 hours, and in most cases you'll be connected to a handful of experts who can easily handle your project's demands. Once Codable has helped you make those connections, companies can use a shared workspace to chat to the candidates about the details of the project. It's a smart method to ensure efficient, quick communication.
An algorithm creates one price from all the programmers interested in your project – so you're not stuck with a race to the bottom that compromises quality – and a secure payment system keeps your money safe. And that's it. You'll be able to hire a great WordPress expert in record time.
Pricing varies between projects here, and you should expect hourly rates that vary between $70 and $120. Codeable makes money with a 17.5% service charge, and companies benefit from a 28-day bug-fixing warranty and a fair refund policy.
Désiré has been musing and writing about technology during a career spanning four decades. He dabbled in website builders and web hosting when DHTML and frames were in vogue and started narrating about the impact of technology on society just before the start of the Y2K hysteria at the turn of the last millennium.
Source:
https://www.hostinger.com/tutorials/best-freelance-websites
https://webflow.com/blog/freelance-websites
https://www.techradar.com/best/best-freelance-websites